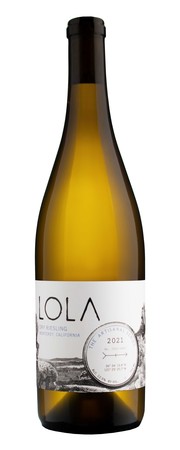 2020 LOLA Dry Riesling Rutherford
This 3.5 acre Riesling vineyard is planted on Manly Lane in Rutherford, right behind Bella Oaks Vineyard. Planted in the mid 1950s. this is one of the oldest white wine vineyards in Napa Valley. We dry farm organically, and due to the vines having found their balance within the soil and climate, there is minimal intervention. The clusters and berries are super tiny giving an intensity to the finished wine. Interestingly, for such a warm climate, the grapes ripen very late in the season. We pick in mid-late October (after we pick our Cabernet!) but the fruit retains a low pH, low sugar, and bright acid. About 30% of this is fermented whole cluster as I believe that a small amount of skin contact on white wines give more structure, power, grittiness, and complexity.
This wine is a part of our raw artisanal series collection of wines that are only available to order direct from the LOLA property in Calistoga.